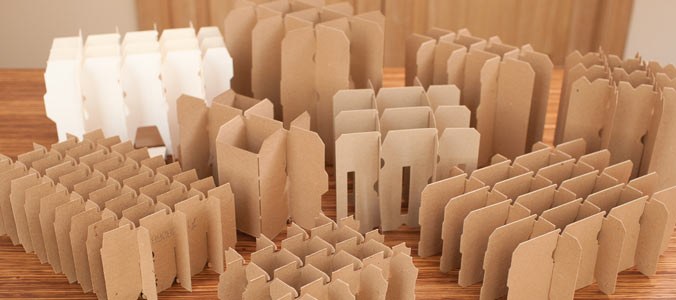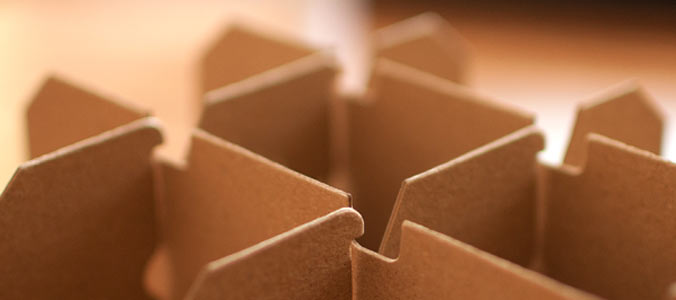 Aney Company is the leader in producing dividers for cardboard package!
---
We, Aney Company, offer you not just dividers for cardboard package, we offer economic benefit! Using the dividers produced by Aney Company reduces packing costs, preserves the production's marketable condition, lowers the storage and transportation expenses, and even improves the ecological situation at the production site.
At manufacturing our production we consider all the aspects related to package. New methods of cutting materials, up-to-date technologies which allow producing articles with complex cutting provide the possibility for creating designs which fully correspond to the customer's requirements.
Innovative technologies, scientific and research base, individual approach to fulfilling tasks of any level have let the company to take the leading position at the market. Our production and services are in a constant demand. Our customers have long appreciated the advantages and profit that precisely calculated dimensions of package and ideally designed dividers can bring.
---
The production of Aney Company is in demand in manufacturing vine and vodka, pharmaceutical, food, perfumes and cosmetics production, in the medical, foodstuffs, alcohol industry. We produce both standard and individual dividers from different kinds of cardboard, which are designed to fit certain products. The designs that are adjusted to the millimeter will not take up effective volume and will reliably protect the goods from any calamities.
---
The activity of Aney Company is not confined to producing dividers. Our specialists are ready to render a number of consulting services. If such a necessity arises, a partial or complete audit of packing solutions and pre-packing conditions, storage and transporting of finished products can be made. According to the results of such audit the analysis is made and recommendations are worked out for the modernization of equipment, installation of additional machinery which later is turned into practice (supervised installation). The engineering department will work out the optimal package for a particular product. And should you need logistics optimization, then Aney Company is ready to provide you with its exclusive development – «POYAS» (means belt or waistband) - a system of programs.