or call us +7 (495) 661-79-49
Package for perfumes and cosmetics production
In recent years glass packaging is more rarely used in the cosmetics industry. Colognes and perfumes are an exception as they are traditionally bottled in glass. Containers, made of up-to-date polymers and light metals are used more often, though this fact doesn't bate demands towards total packaging of cosmetics. We don't take into consideration individually designed packing for certain items, it's another subject. Though the packing that is capable of securing an installment of cosmetic units from damage and loss of vendibility while transferring from a manufacturer to the selling point, is what our company can provide you.
A manufacturer is responsible for quality of contents of the flasks. Aney Company's responsibility is to insure safety of the product itself as well as to optimize logistics costs. Our specialists develop design of dividers that allow packaging cosmetics units and perfumes without any useful contents loss.
It is a matter of doubt whether dividers are that important for cosmetic units or not. It is obvious that while dealing with glass containers, rigid fixation in the box will allow to avoid breakage, but what to do in case it is needed to pack a line of shampoo, shower gel, bottled into plastic flasks or hair spray in metal tubes?
Let's have a closer look at the situation. The manufacturer spends much effort and resources to create presentable design of the production, and then ready cosmetics and body care products are packed into cardboard boxes and begin their trip to a customer. In the end some of the products become unmarketable. Worn labels, deformed flasks result into financial losses, which it'd be possible to avoid when using services of Aney Company.
In our company you can purchase ready-made dividers for cardboard boxes to pack cosmetic units. And, most importantly, you can order specifically designed and shaped dividers for boxes meant for your products, considering forms and sizes of a flasks or tubes of a cosmetic unit that requires package. Our specialists will make logistic research of the products and select optimal package with maximum capacity. Aney Company uses a special calculation program named "POYAS" to reach these objectives. It allows to significantly lower expanses on packaging. A simplified version of the program is provided on the company's website.
Production audit, conducted by our company, allows to detect "weak" sides of packaging of finished products and to develop means of decreasing expanses on packing, packaging, transportation and storage of finished products. And the idea that independent production of dividers for packaging is more profitable than the use of services offered by our company will be changed as soon as you calculate economic effect of collaboration with us.
---
You will be interested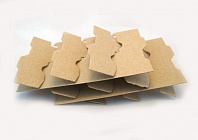 Perhaps, cardboard boxes are the most famous and popular of all kinds of packaging. Due to its solidity and effectiveness they are used in almost every modern manufacturing starting with packaging of miniature products in the perfume industry and ending with layered boxes for the equipment in metallurgy. Manufacturers in the food and pharmaceutical industries are also dependent on cardboard boxes of various sizes and configurations.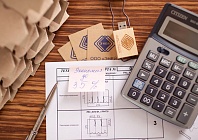 Despite the triumphant march of the modern innovative technologies and the emergence of entirely new packaging materials as old as the world cardboard box still remains at the peak of popularity. No matter what bizarre shapes its luxurious polymeric fellows take, manufacturers are loyal to cardboard, preferring to pack their products only into it.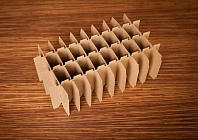 It seems unlikely that any customer, buying a product, takes into consideration the peculiarities of its transportation. The average consumer is first of all concerned about the quality and presentable appearance of the product, but if there is something wrong with it - then quite understandable wave of indignation outcomes.