or call us +7 (495) 661-79-49
Development of dividers
Dividers made of corrugated cardboard, which are used in cardboard boxes and cases, are known to everyone and are urged to reliably protect fragile products, for example bottles or flasks while carriage and storage, excluding their impacts and direct contact.
Their production technology is quite traditional, the material is well known, and the configuration is simple and clear. Then why these dividers have interested experts of the Aney Company?
The modern market dictates rigid requirements to manufacture of various products, and on the competitive market wins the one who offers a consumer qualitative products at attractive (read – lower) price. By estimates of experts, the lion's share in the cost of ready products compose transportation expenses, packing and storage expenses. That's what the experts of the company have decided to use, offering absolutely innovative developments in the field of manufacture of dividers.
Thus, the first innovation is replacement of corrugated cardboard in dividers with boxboard. Boxboard, being thinner and more convenient in manufacture (cutting directly from a roll instead of sheets), allows to reduce the sizes of packing-cases, thus quantity of products in them remains without changes. As a result there is a possibility to save on packing and practically this economy can reach 17, 5 %.
If desired, the combination of dividers is possible: the use of longitudinal corrugated cardboard dividers and cross-section dividers made of boxboard. This will provide both necessary rigidity of design and optimization of the assemblage.
There is one more know-how offered by the experts of Aney Company. It is the new configurations of grooves in dividers. For manual packing of products, for example, in perfumery or food-processing industry, it is offered to use expanded grooves with "locks" which considerably facilitate production packing. Moreover it makes the process of manufacturing of such dividers more economical.
Dividers with curvilinear grooves should be used on automated lines. It is another invention from the Aney Company. Such dividers have perfectly approved themselves at alcohol and beverage enterprises where all the processes are automatic.
As we see these are at the first sight small innovations, but their economic efficiency speaks for themselves. First, appears a possibility to use a thinner (and then a cheaper) cardboard without decreasing quality of packing. Second, the new improved dividers allow to reduce the sizes of packing which means it is possible to transport and store more products on the same area. The modernized machine tools make the process of manufacturing of cardboard packing modern, corresponding to all to sanitary regulations (there is no dust, no garbage and casting of dividers).
Such complex approach of the experts of the Aney Company to problem solution of depreciation of finished products has already found many admirers. Not coincidentally dividers made of boxboard are successfully applied on a number of the largest Russian enterprises. Thus the conventional wisdom that says that everything of genius is simple is an absolute truth again: simple box dividers really help to save up.
Do you feel like giving it a try? Welcome to our company and we hope that our cooperation will be productive!
---
You will be interested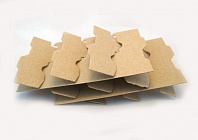 Perhaps, cardboard boxes are the most famous and popular of all kinds of packaging. Due to its solidity and effectiveness they are used in almost every modern manufacturing starting with packaging of miniature products in the perfume industry and ending with layered boxes for the equipment in metallurgy. Manufacturers in the food and pharmaceutical industries are also dependent on cardboard boxes of various sizes and configurations.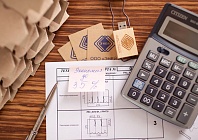 Despite the triumphant march of the modern innovative technologies and the emergence of entirely new packaging materials as old as the world cardboard box still remains at the peak of popularity. No matter what bizarre shapes its luxurious polymeric fellows take, manufacturers are loyal to cardboard, preferring to pack their products only into it.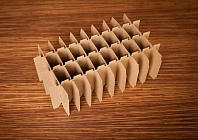 It seems unlikely that any customer, buying a product, takes into consideration the peculiarities of its transportation. The average consumer is first of all concerned about the quality and presentable appearance of the product, but if there is something wrong with it - then quite understandable wave of indignation outcomes.